The XSProject started as an artist's expression against the impact of consumerism on the environment. It evolved into a foundation which uses design & education to clean up the environment and help Indonesia's poor. Each one of their handmade one-of-a-kind products is manufactured using consumer waste.

To make the bags they purchase waste packaging from trashpickers who collect it from residential areas of Jakarta, Indonesia which provides sustainable employment to craftspeople, making products using the cleaned waste plastic packaging material.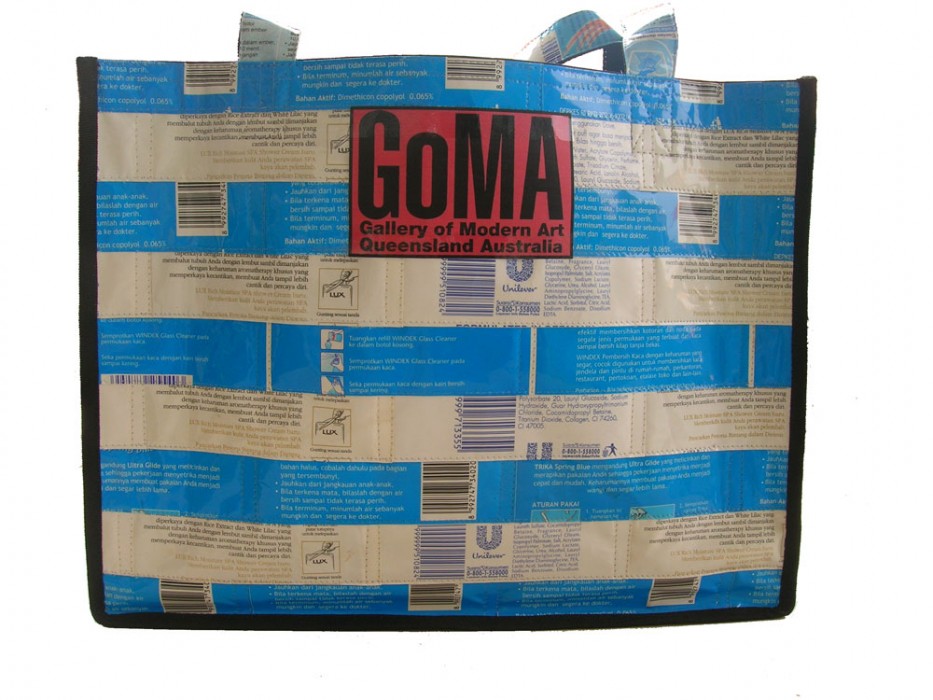 Above is an example of the conference bag available and as you can see there is still the ability to brand it with your logo. Therefore, not only are you able to have a bag that will be the talking point at your next conference but you can also do your part towards helping the environment and Indonesia's poor.

If you are interested in purchasing this product for your next conference, please contact us.
Related posts: