I go to my fair share of gigs and I like to purchase the bands merchandise at their shows for a bit of memorabilia and because they usually have some pretty cool designs on them.
But what are the rules to wearing your band/Concert T-shirts?
I have been going through polls and blogs to get other peoples opinions about this topic, this is what i have found so far.
Rule #1
When going to another bands concert try to stick to the same genre or band influence on your t-shirt.
Eg a: Reel Big Fish at a Less Than Jake Show – Yes.
Eg b: Michael Buble at a Disturbed Show – No.
Rule #2
If you are going to wear an older concert t-shirt to the new tour of the same band, you must wait at least eight years, otherwise you will look lame and won't get the credit for being a long time fan – However there is a loophole – buy an old concert tour t-shirt off ebay :o)
Rule #3
NEVER wear the shirt of a side project band of any of the former or current band members that are involved in the band you are seeing.
Rule #4
You do not wear the shirt you just purchased at the same concert. Especially if it is over what you were wearing before (I admit I may have committed this rule on a fair few occasions :oS)
Rule #5
You are not allowed to wear the band shirt you just purchased for at least 2 weeks after the concert, unless of course the concert was out of town and you have no other clothes to wear home.
Rule #6
Do not wear a concert t-shirt you purchased from the band at a second show on the same tour.
Rule #7
No Beatles, Bob Marley or Jimi Hendrix t-shirts, unless you have actually been to one of their concerts.
Rule #8
It is a violation to wear a concert t-shirt that has been signed by any band member. (It really should be framed and looked upon in awe)
A poll on Metalsucks.net shows that most people think that its ok to wear the band shirt to the bands concert.. because really. where else are they going to wear it?
Most people also voted that iron maiden are the only band who is allowed to wear their own t-shirts on and off stage.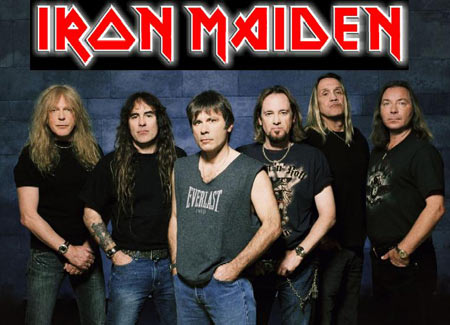 So now that your up with the band t-shirt etiquette, grab some band merch off us!
check out some of our band merchandise on our website or check out our myspace and add us as a friend!
Leave us a comment and share your thoughts on the Etiquette to wearing a Band T-shirt
Check out our other Blog Post on the Top 5 Famous Band T-shirts of all time!
Related posts: